Ice Hockey
Step 1- Jersey Design
Need a design? Already have something in mind? Let us know what you are looking for as the design options are limitless with sublimation.  If you are looking for inspiration then check out our design vault!
Want to add tackle-twill logos, names, and numbers to your sublimated jerseys?  Just ask.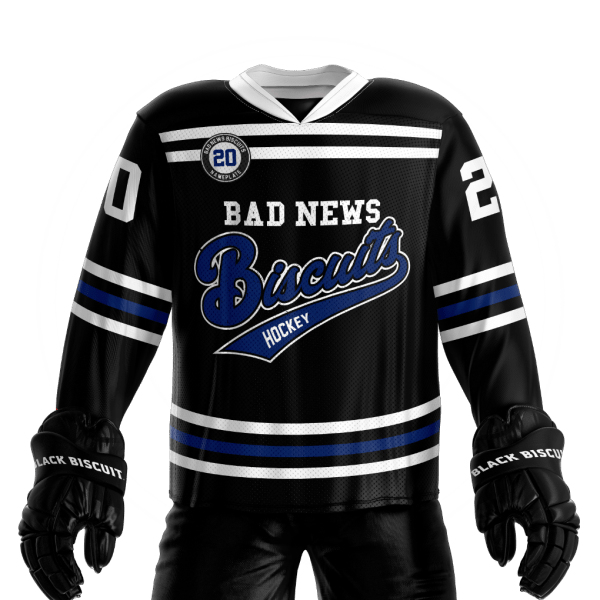 Step 2 - Choose your Fabric
We offer 4 polyester fabrics.  Choose from Pro Weight Birdseye, Mid Weight Steel Mesh, Light Weight Birdseye, and Mid Weight Razzle Dazzle
Step 3 - Choose Your Neck
We offer 5 neck styles:  V-NecK, V-Neck w/Notch, Lace Neck, Elite Neck, & Pro Neck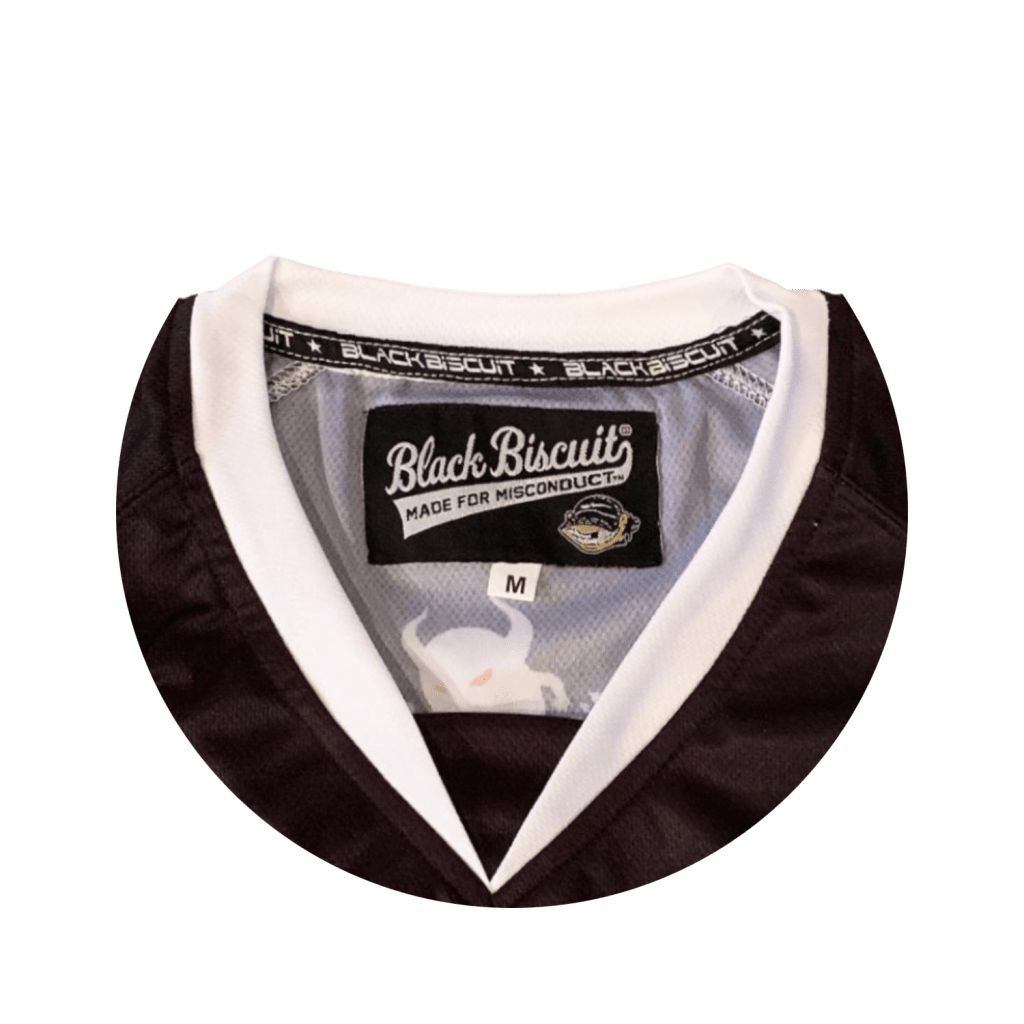 Step 4 - Add Socks
Sublimated socks designed to go with your jerseys.  Constructed with heavy duty double sided velcro straps.  Available in Pro Weight Birdseye and Mid Weight Steel Mesh Fabrics.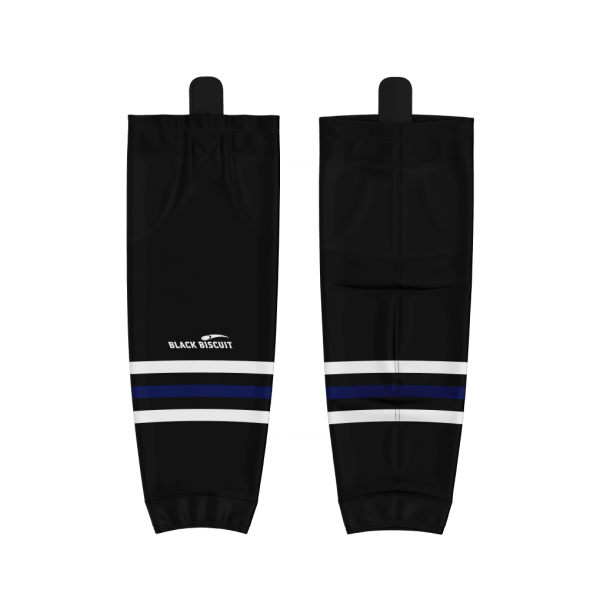 Step 5 - Add Pant Shells
Want to take your team's look to the next level? Complete the team look and add custom shells to look like the pros!  Shells are made with Ballistic Nylon that resists rips and tears.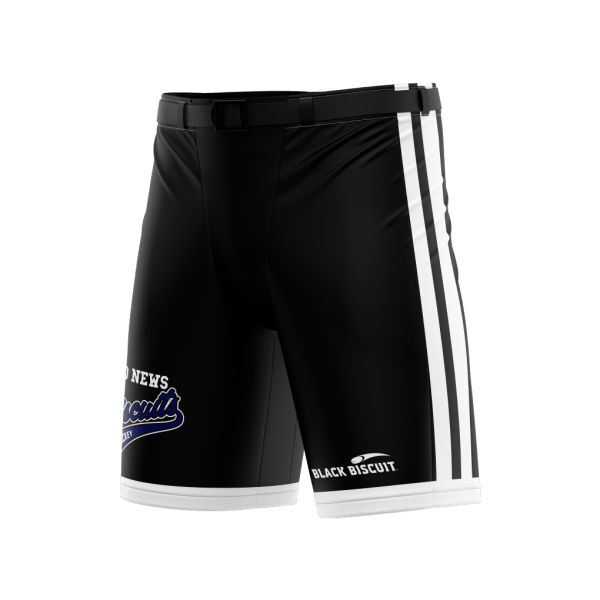 Step 6 - Add Team Apparel
Want to dress up your team? Let the Black Biscuit design team come up with some cool sublimated apparel for your players, coaches, and fans.  Hoodies, Tees, Tanks, Polos, Shorts, and more!